Tag: 6th class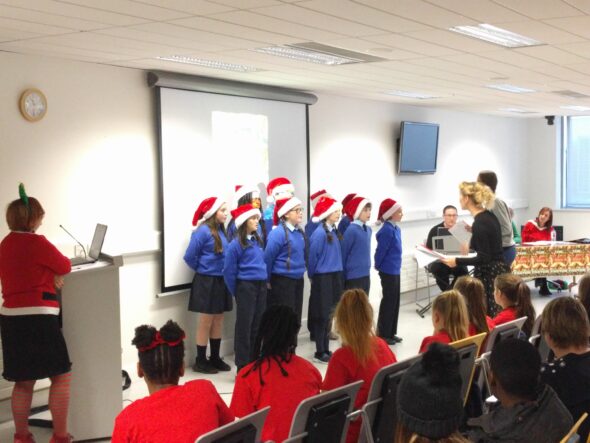 This year our school choir took part in the very first South Dublin Libraries 'Schools Christmas Song Contest' in Tallaght Library. We were invited to take part in the song contest and we were only allowed to bring 10 children. […]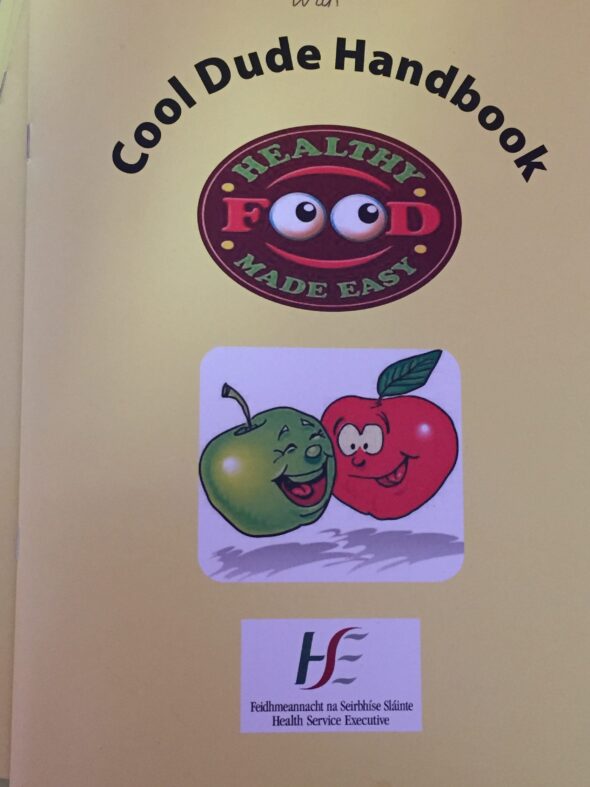 On Tuesday Mr O Donoghue's 6th class took part in a cookery lesson. In the class they discussed hygiene and healthy food options. The children created a fruit Salad and a healthy homemade pizza which they all enjoyed very much. […]
Today the children performed a reading of the story Cian i bhFeighil an Tí. Please have a listen
This week in 6th class we have been doing perspective drawings. Take a look at some of the great sketches drawn by the children.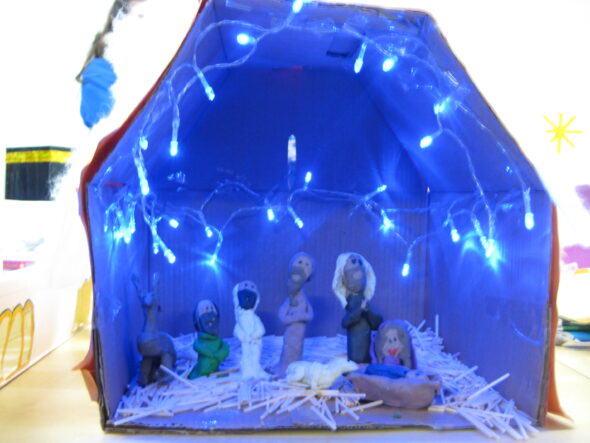 The 6th class children were given the design brief of designing a crib in preparation for Christmas. They were given over two weeks to complete the project, they could use any materials they wished and were to work with their parents […]
Here are some pictures from our recent Comenius trip to France.

Ms. Lynch's 6th Class sold 195 copies of the Pupil's Post last month making a profit of €58. They decided to spend the money on new books for their classroom. Thank you to everyone who submitted articles for the Magazine […]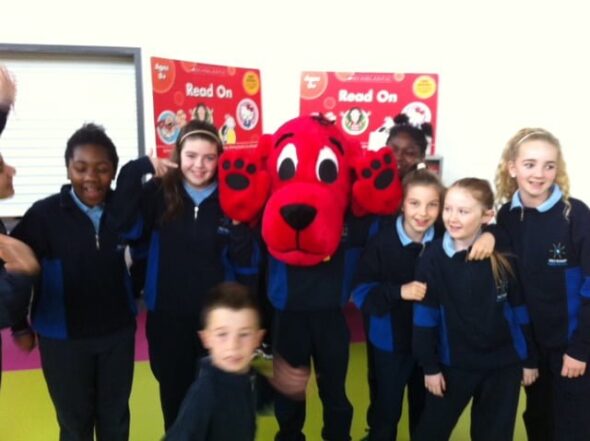 6th class enjoyed browsing through the books at the book fair this morning. We would like to say a huge thank you to the parents involved in organising this event. Best of luck for the week.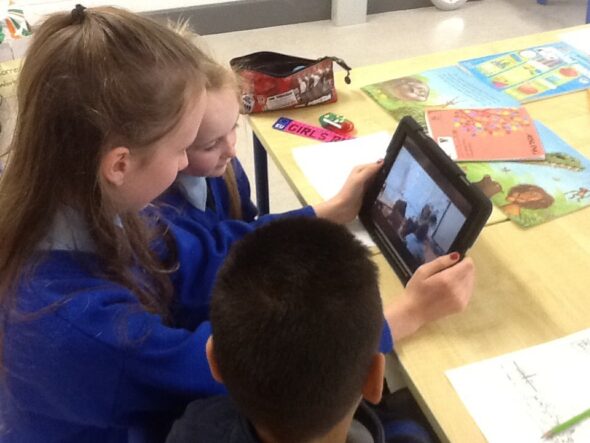 6th Class took the opportunity today to show off our new website to the children in 2nd class. The 2nd class really enjoyed looking through the website on the iPads.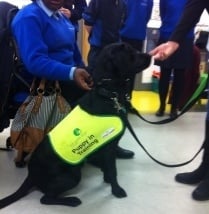 6th class would like to thank Deirdre Kelly for bringing her puppy in training Cesar to visit the class. Deirdre answered all the questions that the children had about training a dog for the Irish Guide Dog Society. Cesar was […]