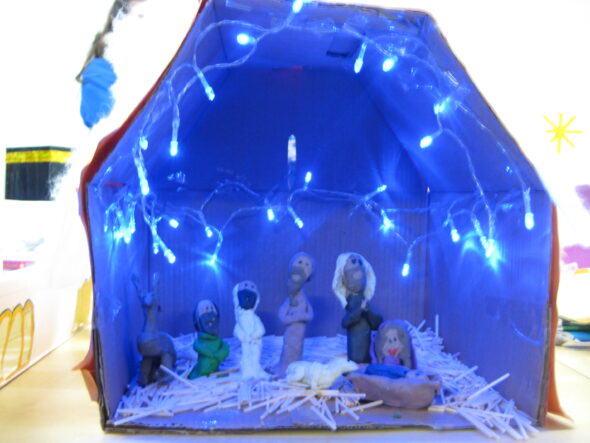 The 6th class children were given the design brief of designing a crib in preparation for Christmas. They were given over two weeks to complete the project, they could use any materials they wished and were to work with their parents and family in creating the crib.
The children of other faiths were asked to design a building or item that was significant to them.
The results are spectacular. We done to all involved. Here is a gallery of all the projects that were brought to school today.