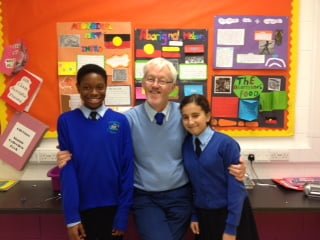 Ms. Reidy's 6th Class entered the Folens Halloween Competition to try win Christmas annuals and pens for the whole class. It was tough competition with 11,000 entries this year but, I'm glad to announce that Rand has won 1st prize in the 5th and 6th category. What a fantastic achievement, well done! The whole school is so proud of her and especially her classmates who, she won annuals for!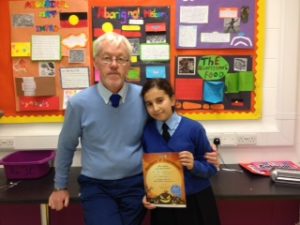 This is her winning design.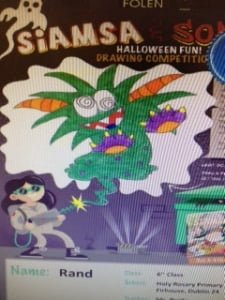 To mark Social Inclusion Week 2014, the Social Inclusion Unit, Community Services Department hosted a competition and I'm delighted to announce that Prince, Seán and Rand from 6th Class, have won a prize. They will go to South Dublin County Council Chamber for the awards ceremony. Well done!