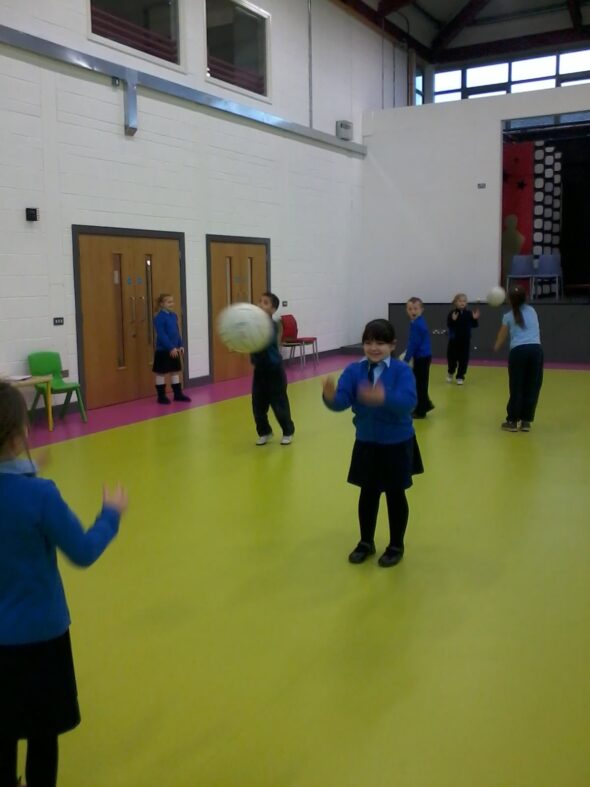 The children in 2nd class are learning the skills to play Gaelic football.
Today Ms. Carthy's class learnt various types of throwing and catching skills including the overhead throw and the underhand throw. We can throw and catch with two hands and sometimes even one!
We are also learning how to use bounces in our throws which means we have to run to catch the ball. We are really enjoying learning how to play Gaelic football!
It is also really exciting to get to do PE in our new hall and not be cold and wet!