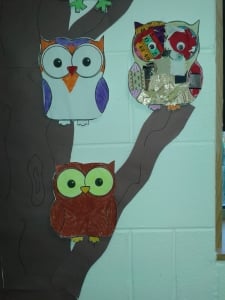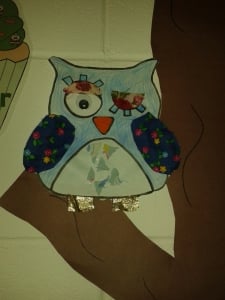 We created our very own owls using fabric, buttons and P.V.A glue.
We used different kinds of fabric to make the owls more colourful.
There was fabric and buttons of every colour, pattern, shape and size to use, so you could be really creative.
Some people used colouring pencils, buttons and fabric to decorate their owls.
As you can see they all turned out awesome!
Don't you think?!
By: Jack Hodges, Ruadhán Smyth and Mebin Manoj