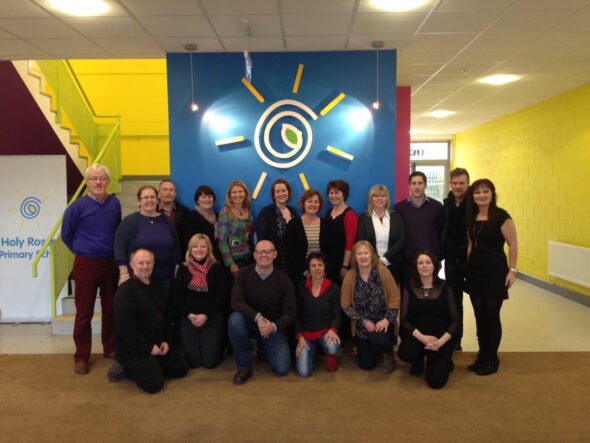 Two years ago Holy Rosary was fortunate to be chosen to participate in the Comenius Project, which is a scheme funded by the European Union. It is an educational life-long learning programme which aims to help young people and school staff better understand the range of European Cultures, languages and values.
Our partner schools were from Finland, Wales, Austria and France. Throughout the two years our fifth and sixth classes communicated with children in the project schools, about various topics, through a range of mediums including email and Google Hangouts.
Some teachers in Holy Rosary had the opportunity to visit the partner schools and brought back some new and exciting educational ideas. We also received visiting teachers from all our partner schools who were most impressed with our new school building and the work our children were doing in Maths, Literacy, Music and Sport. During their visit they met with representatives from the Parents Association and the Board of Management.
The project has now come to an end but it is our hope in the future to continue to develop our links with our European friends.