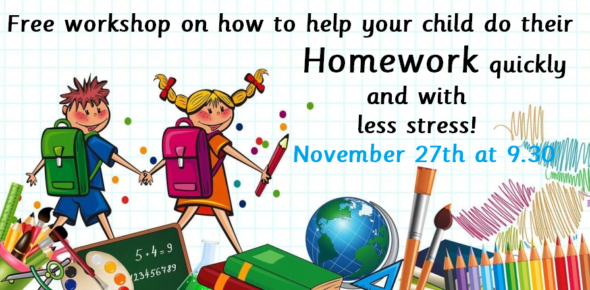 Tips for Homework Success with Kids
How to get Homework done the Parents Plus Way
The workshop is free of charge. It will be held in The Parent's Room from 9.20-11.00 (with tea, coffee and biscuits provided) on Tuesday 27th November.
This free of charge workshop will be run by Suzanne Lindsay from Foróige and is open to all parents/ guardians in the school. It looks at ways to help get homework done quickly and with less stress!
It will look at:
How to set up homework so children are feeling positive about it
Some tips and tricks that help motivate them to get it done and to be happier about doing it.
Getting a plan in place so kids get into the habit of doing their best at homework as well as proud of what they have done.
For more information or to book a place at the workshop, please contact Jessica Carthy on 0860276666