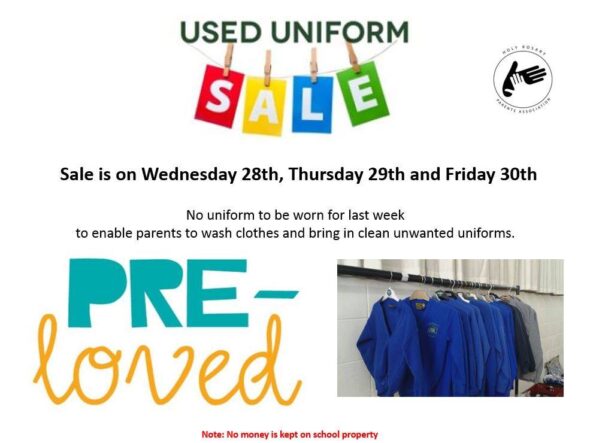 A used uniform sale will take place in the school hall from Wednesday 28 to Friday 30 June at 9.30am (and possibly at 2pm if we have enough volunteers to help out)
If you wish to donate clean uniforms, please drop them to the school hall on Monday 26 and Tuesday 27 June.
The children are not required to wear their uniforms or tracksuits this week, to allow parents time to wash and dry the uniforms they wish to donate.
All proceeds go towards new equipment for the school. No money is kept on the school premises.