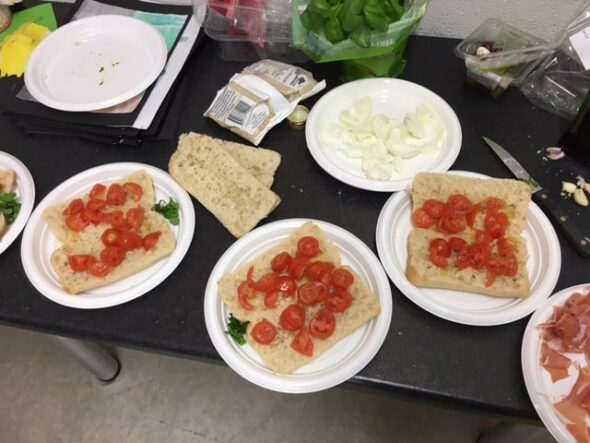 Bruschetta made it on the menu during our research on Italy. It is the easiest thing to make and it was accompanied by Italian ham known as prosciutto and buffalo mozzarella. We all enjoyed it. Here's how we made it.
Chop the tomatoes.
Drizzle olive oil on ciabatta bread.
Slice and rub garlic on the bread.
Chop fresh basil and add it to the tomatoes.
Spread the tomato mixture onto the ciabatta.
Garnish with more fresh basil.
Serve with a choice of fresh green and black olives, prosciutto ham and buffalo mozzarella.
Yummy!