Categories:

HSCL Activities, Official School Newsletter, Parents Association, 6th Class, 5th Class, 4th Class, 3rd Class, 2nd Class, 1st Class, Senior Infants, Junior Infants, School News
In this newsletter: Noel's Retirement | Santa's on Strike | Food Collection | Christmas Bake Sale | Coffee Morning | Christmas Fair | Book Fair | Children's Liturgy Group | Lost Property | H.S.C.L. | Christmas Closing
Noel Slevin, our trusted caretaker is retiring this Christmas after 15 years of wonderful service. We thank him for his commitment and hard work over the years. He will be greatly missed. We wish Noel and his family every health and happiness in his retirement.
Mr. Austin Smyth has been appointed as our new caretaker.
Preparations are well underway for the fourth class production of the Play entitled 'Santa's on Strike' which is scheduled to take place on Tuesday, 20th December at 7.30pm in the school hall. A limited number of tickets will be available from the school on Monday and Tuesday 19th & 20th December.
Anyone wishing to contribute to Cross Care Diocesan Food Appeal can leave items into the school office. The food is given directly to individuals and families in need through local community food banks and also to over 70 other charities in Dublin. Types of food urgently needed include pasta/rice, fruit juice, tea/coffee, soup, sugar, powdered milk, tinned foods, biscuits and hygiene products.
6th class pupils will host a 'Christmas Bake Sale' on Friday, 16th December. Children can purchase 3 cakes for €2. Proceeds will be divided between a Charity and 6th class trip. 6th Class would like to thank you in advance for your support.
The Parents' Association are holding their Christmas Coffee Morning on Friday, 16th December from 9.30a.m. to 10.30a.m. in the school hall. Donations of cakes/biscuits appreciated. All welcome.
Congratulations to all those involved in the Christmas Fair.. The event was a huge success and everyone had a great time. Thanks to everyone who attended or donated goods for the fair.
Thank you to everyone who supported our Book Fair so generously. As a result, the school will be able to purchase a huge stock of new books for the children. Thanks also to the Library Committee for organising and running the event and for all their hard work running the library each week. This is a most valuable resource in our school.
The Children's Liturgy Group would like to hear from any parents whose child/children would like to take part in the children's Christmas Eve mass in Holy Rosary Church. Please let the group know after the 10.30am mass this Sunday (11th December). Some younger children might like to bring up an angel at the start of mass; there are also prayers to be said by children, and children needed to bring up the offertory gifts. Thanks for leaving your child's name, age and a phone number with one of the Children's Liturgy Group
There is a huge amount of lost property (jackets, jumpers, hats etc) since September. Please ask at the office if your child has lost any of the above items.
Christmas Shoe Box Appeal: A big thank you to everyone who got involved in the Team Hope Shoebox Appeal. We filled 105 boxes and the knitting club as well as a granny of one of our Junior Infants sent off over 50 knitted dolls. Our Shoeboxes are now winging their way to lucky children in Lesotho in Africa.
Christmas Flower Arranging: This will take place on Wednesday, December 21st at 7.30pm in the Parents' Room, there are a few places still remaining.
Contact Kathleen, H.S.C.L. on 086 0276666 to reserve your place and to get information on any of the courses/activities for Parents in the school.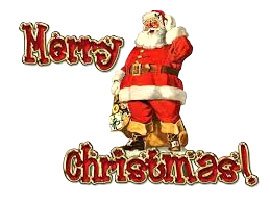 Holy Rosary Primary School will close for the Christmas Holidays on Thursday, 22nd December at 12.30pm sharp and re-open on Monday, 9th January.
We would like to wish all of our families a very happy and peaceful Christmas and all the best for 2017.
Yours sincerely,
Dolores Kelly,
Principal