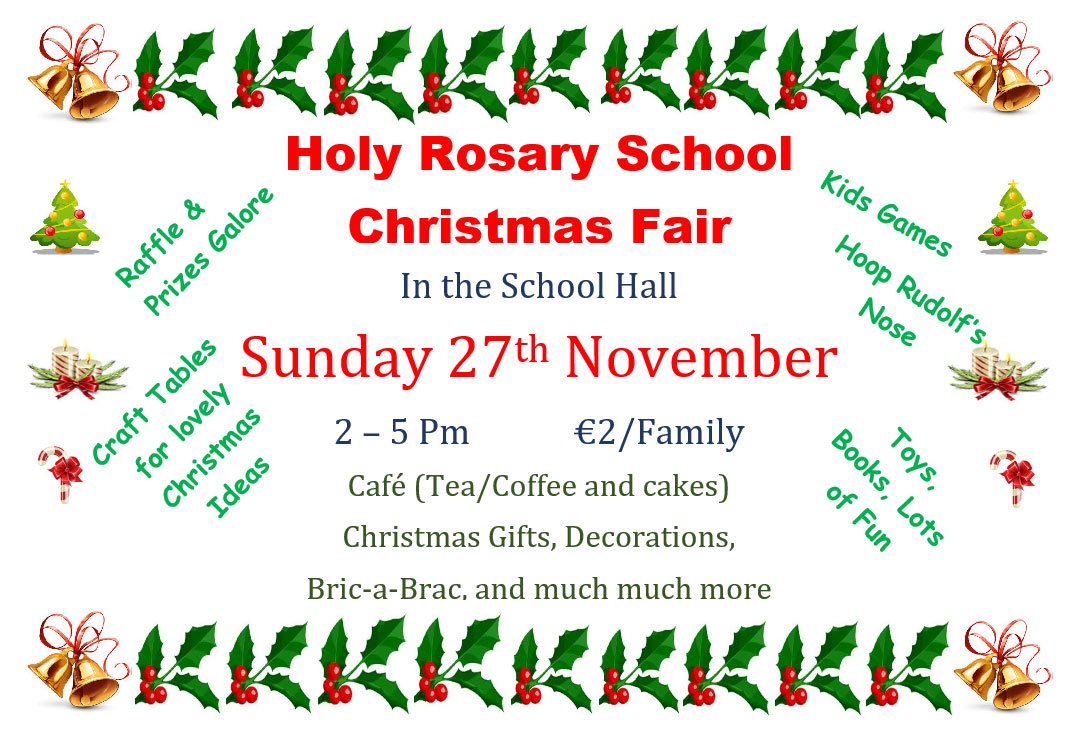 Just a reminder that the Christmas Fair is on this Sunday (November 27th) from 2pm to 5pm. All welcome. It's just €2 per family at the door!
If anyone has anything to donate for the fair it would be greatly received. You can drop them ate the drop off point under the notice boards. We are still looking for prizes for the Raffle too please. Please give any raffle prizes to the office or Kathleen. Many thanks for all your support, both now and on the day.
Will you and family be going on Sunday for the fun and festivities?