Dear Parents,
Have you a sofa full of coppers or a piggy bank full of 1c coins?
Would you be willing to donate them to the Holy Rosary School?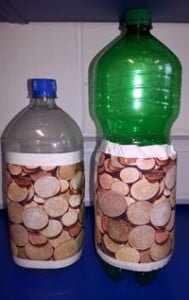 Now that the rounding initiative has been announced by the Central Bank, the Parents Association would like to ask that all parents and children gather all the 1c and 2c coins they can find or spare and bring them into the school between now and the 4th December.
Each classroom will be provided with a container, into which the children can deposit the coins.
All monies raised will go towards the school, which can only benefit our children.
To help you with your search here are the top 10 places you may be able to spot 1c or 2c coins around your house:
Couch cushions
Washing Machine or Dryer
Under your car seats
Coat pockets (don't forget the ones hanging in your wardrobe)
Pockets of your clothes

Purses / Wallets / Bottom of a handbag  (old and new)
Desk drawers
Toy boxes
Under the bed
Old Shopping bags
After all what better way is there to spend a penny! 🙂
Christmas Fair
Preparations are underway for the Holy Rosary School Christmas Fair, which will take place in the school hall on Sunday, 6th December 2015 from 2pm to 5pm.
Tables are available to parents who would like to sell their art or craft works. Tables are €15 and available to anyone over 18 years of age. Please contact Yvonne on 087 259 3580 to book a table.
The Parents Association would welcome raffle prize donations, from you or a business contact / company. Alternatively, if you have toys, books or bric-a-brac (in good condition) looking for a new home, there will be a daily drop-off point from Monday 23rd November to Friday 27th November at the school. Please contact Louisa on 087 659 6619 to donate toys or a prize.
You might pick up the perfect Christmas gift while the kids play games. Or simply enjoy a coffee and cake while listening to the carol singing, either way it promises to be a fun afternoon. We hope to see you all there.
All monies raised will go to the school, no money from the fair will be held in the school.
Many thanks for your continued support,
The Parents Association.