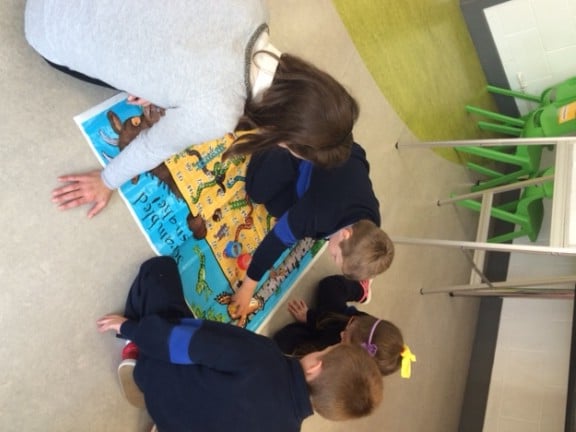 In 1st class we have been working on the hundred square, so for maths week the children created pictures and scenes using the hundred square.
The children thoroughly enjoyed this activity and I am sure you will agree that the finished products were amazing.
Well done boys and girls!
The pupils from Mr. Molamphy's class took pictures on their iPads of different things from around the school and came up with questions for the 1st class children to answer based on the pictures.
We also played some fun games like snakes and ladders, pop corn maths, bingo,  frustration and jigsaw puzzles during maths week.