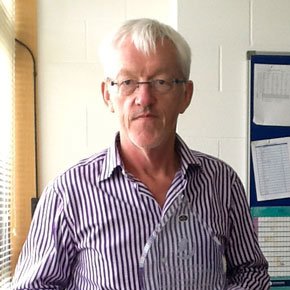 Dear Parents,
As we come to the end of the term here are a few notices for your attention:
Security
As you may be aware we have had 3 burglaries in the space of two and a half weeks. On each occasion damage has been done to our lovely new school and the burglars got away with very little. On the last occasion the members of our BOM [Board of Management] were in the school at a meeting and were threatened. This has been a very upsetting and worrying time for our school community.
In light of this we would ask if everyone could be vigilant and keep your eyes and ears open as we feel that these robberies may be local as specific parts of the school are being targeted. We have increased our security and hopefully this will be adequate to prevent any further damage being done. Money or valuables are never kept in the school.
Open Week
We want to take this opportunity to thank everybody involved in our Open Week. We had a great week of celebrations to officially open our new school and it was wonderful to see so many faces and reminisce with some older ones. We would like to thank all of the staff, children and parents who helped out during the day and in the evenings with our very successful first show in our new hall. As always your help and input is very much appreciated.
'A Night at the Movies' DVD
The DVD of our show 'A night at the Movies' is available to buy at the office for €10.
Christmas Fair
A Christmas fair will take place in the school this Sunday, 14th December 2014 from 2pm to 5pm in the hall. All proceeds will go to the school and it promises to be a fun afternoon with performances from our choir and a visit from Santa. We hope to see you all there. Any money from the fair will not be held in the school.
Christmas Jumper Day
Next Wednesday, 17th of December we are having a Christmas jumper day where the children can wear a Christmas outfit or jumper to school. Hopefully the staff and parents might partake too.
Car Park
On the whole, our car-park is working very well. Just a few reminders:
Entrance only at the church gate and exit only by the school gate.
There is a one-way system in the car park. Please observe the arrows.
Under no circumstances should parents park in the staff car park in front of the eco rooms. This is for the safety of children and parents walking up the main path to the school.
Please keep to the footpaths and do not take short cuts across the field.
Under no circumstances should you park in the SET DOWN area in the mornings.
It has come to our notice that some people are using the car park for long term parking. This is strictly not allowed as it is intended to use the car park as an additional play area for children at the break times.
Condolences
Mary Turner, mother of Sean and Luke Walsh who are in 4th and 1st classes died suddenly last week and we send our deepest sympathy to Mary's sons, her mother and father, Willy and Teresa Turner and to her siblings. Ar Dhéis De go raibh a anam dhilís.
Coffee Morning
The Parents Association are holding a coffee morning in the Parent's Room at 9.30am next Friday morning.
Christmas Flower Arranging
This will take place in the Parents Room next Wednesday, 17th December at 7.30. Booking is essential as places are limited. Contact Kathleen in the school or on 086 0276666.
School Closing
School will close on Friday next, 19th December at 12.30pm for everyone and reopen on Monday the 5th of January 2015. Please make sure your child is collected on time next Friday.
Retirement
As you know I am retiring at the end of this term (19th December 2014) and I would like to sincerely thank everyone in the school community for your constant support during my time in Holy Rosary. I wish the new Principal, Dolores Kelly and Deputy Principal, Dara Lalor all the very best in their new roles.
Wishing you all a very Happy Christmas and a Happy New Year.
Max