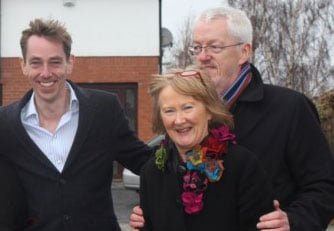 Back in March 2012, RTE's Ryan Tubridy visited Holy Rosary Primary School to see how we do things and help us re-open our new School Library. It was a great day all round, with Ryan getting to meet the staff and pupils.
Many of the pupils discussed their favourite books from Harry Potter to Roald Dahl classics, the "fake" Ryan Tubridy interviewed the real Ryan Tubridy, the choir sang "Sweet Child of Mine", there were poems about frogs, gruffalo songs and a samba band to welcome Ryan to the school!
You can hear what Ryan thought of our school by clicking on the video below.